Put your hand up if you haven't purchased one Christmas gift yet (I know you can't see but my hand is way up!).
Well I thought I should help out my fellow procrastinators while I did my own looking around and share some of my favourite Canadian products.
Wakey, Wakey. Nighty, Night.
1. First up is my personal favourite, an aromatherapy diffuser with two tanks! Pre-set this bad boy to pump out two different scents for AM // PM. Come on… who wouldn't be a happy camper to have this little ditty under the tree. Available from Saje Wellness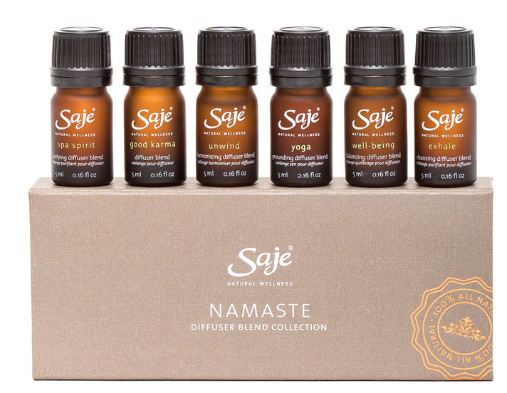 2. Well of course you will need the essential oils for that diffuser. The Namaste kit keeps me sane, could be helpful during the holidays, just say'in. Available from Saje Wellness.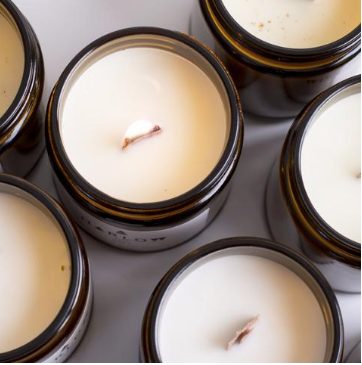 Light it up & smell the trees.
3. I don't even want to admit how many candles I go through. In fact I am currently sitting in the dark, lights low, candles burning in the middle of a dark & dreary afternoon (and I am as happy as a clam!) I love, love the soy candles with wood wicks from Harlow. The Mountain candle brings me right to my happy place.
While you are on their site (or adorable store with the nicest gals!) check out the other products. They are all naturally divine!
4. It's always nice to show your host // hostess how much you appreciate all the hard work that went into hosting dinner by showing up with a little something. Why not help the host // hostess clean up the dinner aftermath with some natural cleaning products. Not everyone is aware of the dangers in the majority of our products so spread the story spread the love. Also available from Saje Wellness ( I think my slight obsession may have been revealed!)
5. If you really like someone on your list (or maybe sleep in the same bed as them or want to!) treat them (and yo'self) to some of these delicious linen sheets. What I love about this company (besides that they are from Vancouver!) is that you can purchase a " A Flax Set" which includes the sheets & the duvet and save $100! I personally love just the plain cloud white.. nothing better than an all white linen bed.. Okay. I may need some myself!
If you like the idea of something linen but not so spendy how about a linen robe or tea towels (now those would go nice those natural cleaning products) Available from Flax Sleep
More gift ideas coming your way this week! Hope you are enjoying the beauty & community of this holiday season!